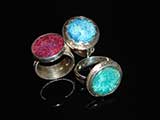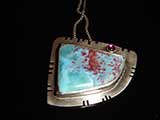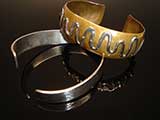 Silver Edj is one of a kind handcrafted jewelry designed for the individual in you.
It is all about color and texture.
With attention to detail I make each piece one at a time. I work primarily with sterling silver and accent with brass, copper and gold. Sea glass and beach pebbles are some of my favorite "jewels". I find inspiration in found objects, irregular shaped stones and pebbles. The free form and organic look of sea glass helps me to create asymmetrical and one of a kind pieces. Many of my silver settings for the sea glass are designed to allow light to shine through and illuminate it. Fabricating the silver from wire and sheet form into jewelry is very rewarding for me. From cutting and texturing to soldering and stone setting even the clean- up is fun! The tools and techniques used in silversmithing caught my attention at an open studio workshop over 25 years ago. I have been making jewelry ever since.
Now with a passion for color I have begun to work with enamels [ powdered glass fused to metal ]. I paint and stencil with the enamels on silver, gold and copper creating jewel like pieces to use in my jewelry. Sometimes I control the colors and other times I experiment and I'm never disappointed.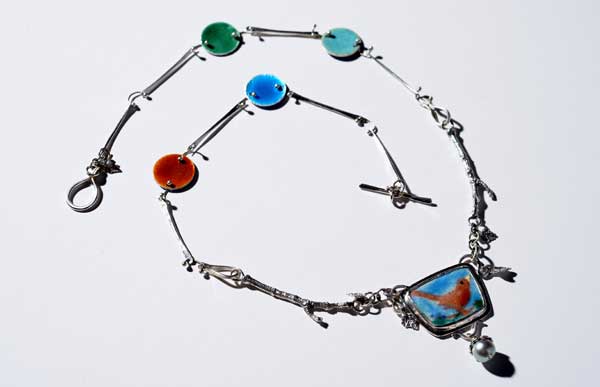 Sue-z Was Here
Enamel on fine silver and handcrafted sterling silver chain.